Welcome to Fremont County School District #21!
Fremont County School District #21 is located in Fort Washakie, Wyoming, on the 3,374,272-acre Wind River Indian Reservation. In our three schools, we educate approximately 500 pre-kindergarten through twelfth-grade students.
A Message from Our Superintendent
June 20, 2023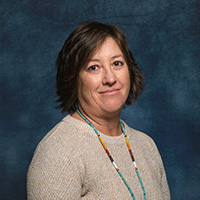 Dear Families,
Summer is here and moving along at a fast pace. Hopefully our students have had opportunities to relax, explore, and spend time with family and friends doing leisure activities. The start of school is just around the corner, and staff are getting some time off to rejuvenate and recharge. Our custodial and grounds staff are busy working on cleaning, maintenance, and beautifying our schools and playgrounds.
The Wind River Inter-Tribal Council has rescinded WRITC 2020-11357 and all other 11 amendments and resolutions regarding the COVID-19 Public Health Order(s). At this time, our district will abide by WRITC Resolution No. 2023-11730.
Thank you for following the COVID-19 health and safety protocols in order to assist the district in providing a safe learning environment and in-person instruction. We will continue to provide a safe and healthy environment for students, staff, and community.
School offices are closed the month of July, but if you need any information or transcripts, please contact our administrative office at (307) 332-5983.
Sincerely,
Debra R. Smith
Debra R. Smith
Superintendent